For World Milk Day, We Celebrate Oat Milk's Meteoric Rise and Biggest Innovations
June 1 marks World Milk Day, and while the occasion was originally launched by the UN to recognize dairy milk, plant-based milk is increasingly taking…
June 1 marks World Milk Day, and while the occasion was originally launched by the UN to recognize dairy milk, plant-based milk is increasingly taking center stage as the world's creamy beverage of choice. Out of the countless dairy-free milk varieties, none has shot to fame as quickly or attracted more passionately loyal fans than humble oat milk. It's notable to recall that, just over five years ago, few people had ever heard of oat milk, and the product was virtually non-existent in most coffee shops and smoothie bars. 
But brands like Oatly broke open the lucrative market for this innovative beverage, which is beloved the world over for its creamy texture, low calorie count and gluten- and nut-free ingredients. According to Research and Markets, the global oat milk market is expected to be worth $6.45Bn by 2028, growing at a CAGR of 14.8%. 
Here, we take a look at oat milk's latest successes, from Oatly's expansion to Reeses' first plant-based cups, a revoluntionary ice cream shop and more. 
Milk Alternatives
Oatly, the world's largest oat drink company, reported strong growth in the first months of 2023, increasing its Q1 revenue by $29.5m compared to the previous year. In addition, the company named Global President Jean-Christophe Flatin, a former executive at Mars, as its new CEO to simplify its structure and reduce costs. 
In April, Oatly partnered with Swiss International Air Lines to offer its Oatly Caffè Latte onboard all flights, and recently debuted several new drink flavors in the UK, including Light, Semi, Whole, and "No" Sugar.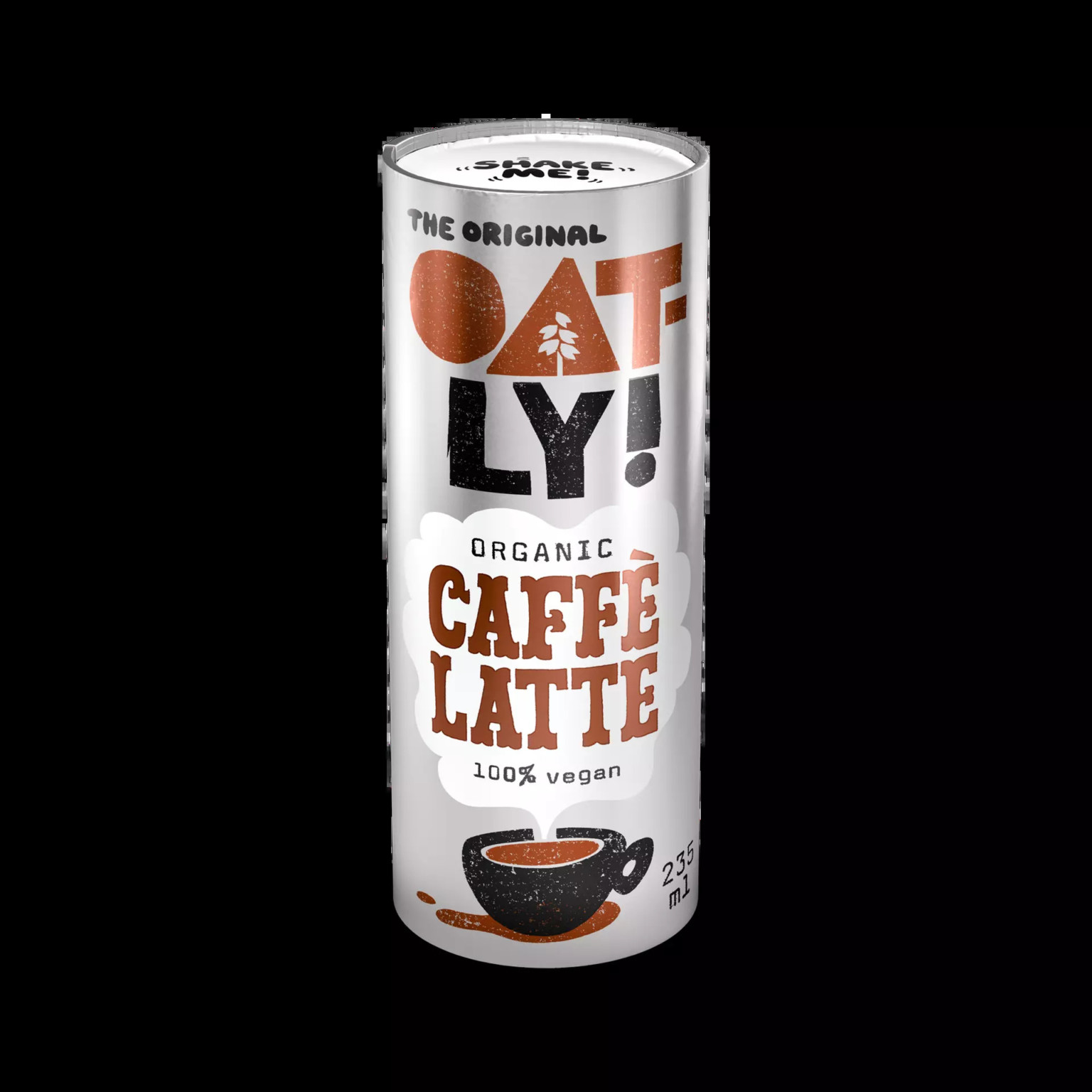 Expanding the selection of oat milk options, popular US brands So Delicious and Califia Farms rolled out certified organic oat milks in 2023. In India, startup Oatmax claimed it opened the country's first oat milk facility, with drinks that can be customized to meet different customer's needs, such as offering a lower calorie count or adapted recipe for cooking. 
In addition to liquid formats, oat milk powder is steadily gaining traction, with brands like JOI and the UK's MIGHTY and Overherd now selling shelf-stable powders aimed at reducing waste and packaging. 
Chocolate
Thanks to oat milk's famed creaminess, chocolate makers big and small are now incorporating the ingredient to turn some of their most popular items into plant-based offerings. 
In March, legendary chocolatier Hershey's thrilled fans everywhere when it unveiled two new dairy-free products: Hershey's Plant-Based Extra Creamy with Almonds and Reese's Plant Based Peanut Butter Cups, both formulated with oat milk.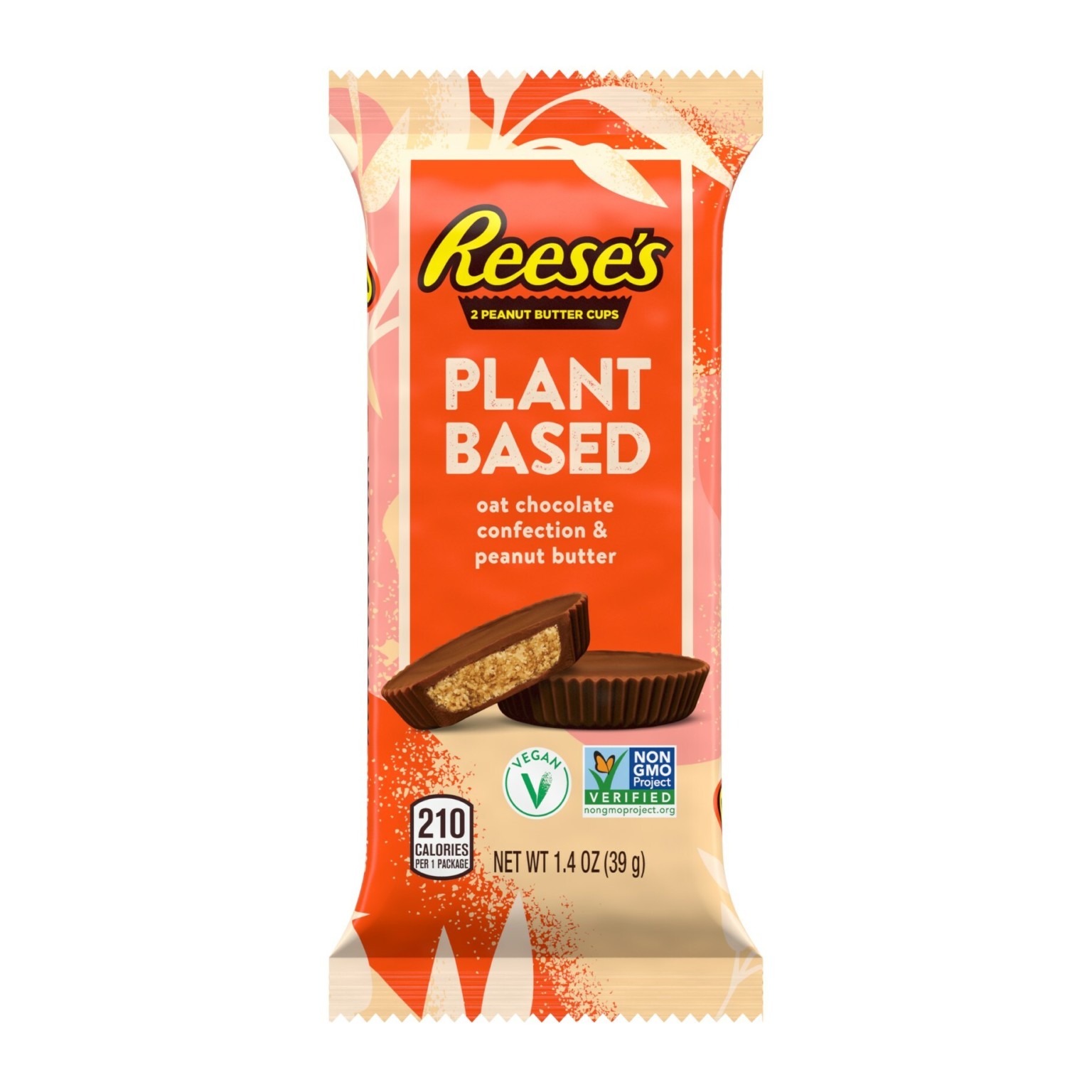 Meanwhile, US craft chocolate maker Scharffen Berger recently announced a new line of artisan vegan barks and baking chocolate featuring its 43% Oat Milk Chocolate, which the company says it has perfected to deliver the "unsurpassed quality and taste expected of Scharffen Berger."
7th Heaven Chocolate, made by top vegan Israeli brand Panda, is also launching on the US market after spending two years developing a unique oat milk chocolate base. 7th Heaven states its products are a "melt-in-your-mouth indulgence" with the same texture and creaminess as dairy chocolate. 
Ice Cream 
In May, iconic ice cream purveyor Häagen-Dazs introduced a new collection of oat-based frozen desserts in Canada, featuring ingredients like Chocolate Peanut Butter, Vanilla Raspberry Truffle, and Caramel Fudge Chip. The company stated the collection will "exceed the expectations of what plant-based frozen desserts can taste like".
In the US, two popular frozen treat brands, Breyers and beloved ice cream cake maker Carvel, rolled out their first-ever oat milk offerings. Unilever-owned Breyers introduced Non-Dairy Vanilla in a large 1.5 quart tub, while 90-year-old Carvel debuted its first-ever vegan cakes in Double Chocolate and Strawberry Raspberry flavors. 
Also on the ice cream front, New York's Whipped Urban Dessert Lab is taking over Manhattan's dessert scene with its uber-popular soft serve made solely from oat milk.
Oat milk's rise has just begun, and we look forward to covering more news and breakthroughs as this ingredient continues to transform the plant-based milk market. 
plant-based
plant based
oatly
califia farms
califia
ice cream
milk
cream
bars
desserts
non-dairy
dairy-free
startup