TiNDLE Foods Commences North American Manufacturing, Launches into Mr Charlie's & Neat Burger
Singaporean food tech TiNDLE Foods, formally Next Gen Foods, unveils the TiNDLE Breakfast Sausage through a series of foodservice collaborations in the…
Singaporean food tech TiNDLE Foods, formally Next Gen Foods, unveils the TiNDLE Breakfast Sausage through a series of foodservice collaborations in the US and rolls out into further UK establishments.

This new addition to the company's product lineup marks its first product entirely developed and manufactured in North America. The TiNDLE Breakfast Sausage aims to deliver the quintessential savory and juicy flavor profile of a classic American breakfast staple but without cholesterol, animal hormones, and antibiotics.
Mr Charlie's launch
TiNDLE Foods has chosen to kickstart the launch by collaborating with popular American plant-based establishments. Los Angeles hotspot Mr. Charlie's now offers a plant-based breakfast menu featuring the TiNDLE Breakfast Sausage and JUST Egg breakfast sandwich as part of its "Frowny Meal."

In the space of just 18 months, TiNDLE Foods has expanded its presence significantly, with hundreds of distribution points and restaurant partnerships across the United States. The company plans to broaden its product range for foodservice operators and venture into the retail segment in the coming year.
JJ Kass, VP of business development and strategy at TiNDLE Foods, expressed enthusiasm for this milestone, stating, "This launch not only showcases our dedication to developing delicious and sustainable foods but also signifies a major achievement for our company as we serve the American market and consumers with a truly authentic and enjoyable breakfast experience."
Neat Burger NY launch
Meanwhile, Neat Burger, a global plant-based fast-casual chain supported by Lewis Hamilton and Leonardo DiCaprio, is introducing a weekend brunch menu that will also include a TiNDLE Breakfast Sausage and JUST Egg breakfast sandwich and breakfast burrito. The offerings will be available starting September 30 at the NYC Nolita location. Consumers eager to try the new breakfast sausage will also be able to purchase it at Vegan On The Fly in Manhattan.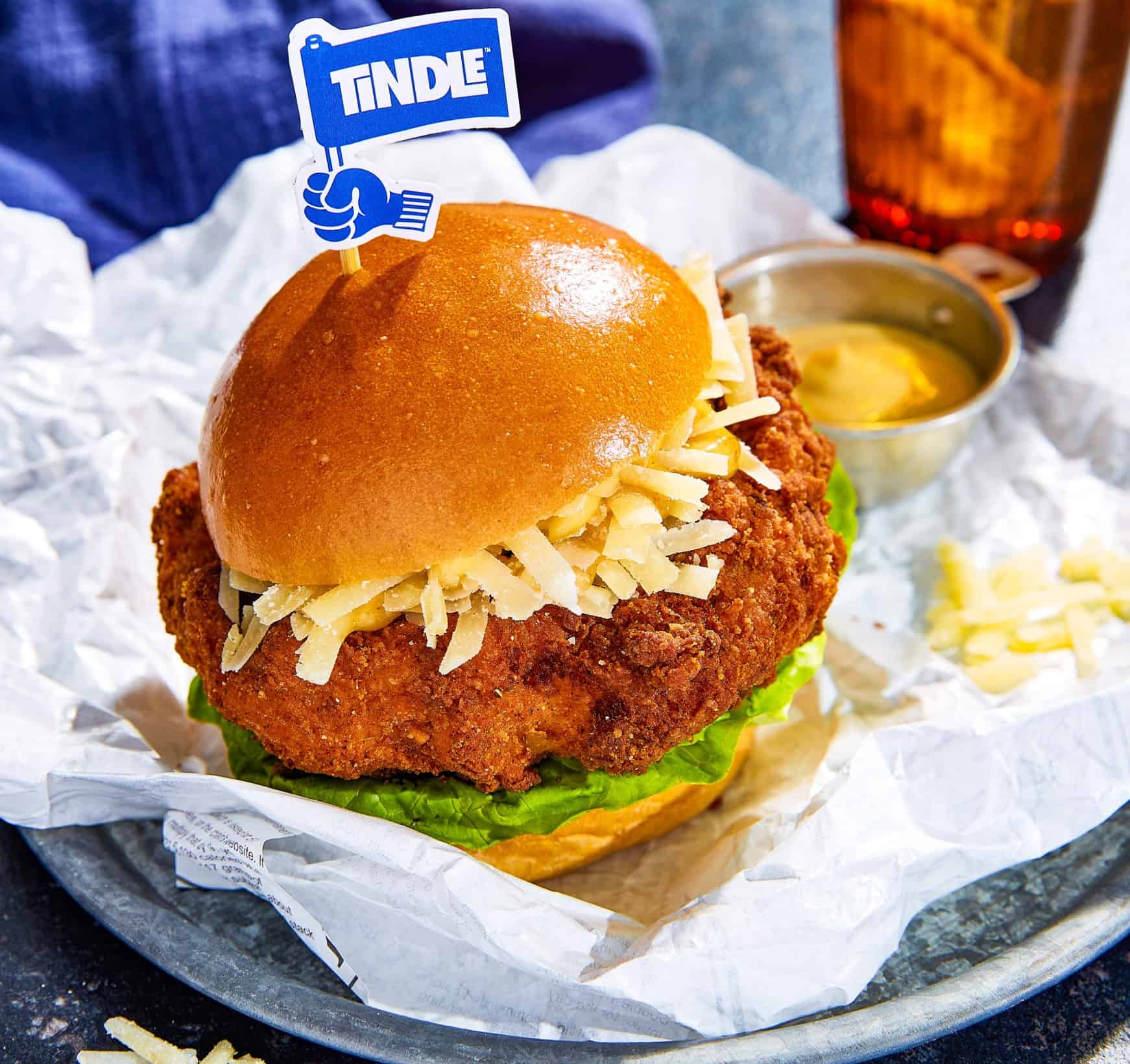 UK expansion
Furthermore, TiNDLE has been actively expanding its global presence in the United Kingdom after debuting its burgers and nuggets in the UK retail market earlier this year. As of yesterday, TiNDLE products are available at Lewis Hamilton's Neat Burger locations in the UK, burger chain Byron Burgers, and are also stocked on the shelves of all Whole Foods UK stores and approximately 500 Morrisons store locations across the country. 
Andre Menezes, co-founder and CEO of TiNDLE, commented, "After hearing from UK consumers on how they enjoy cooking with TiNDLE, we can't wait to bring our newest grocery products and make it more accessible for people to incorporate into their everyday routines and recipes."
plant-based
just egg
burgers
sausage
burger