New Culture: "With Our Groundbreaking Science, Any Cheese is Possible and Can Be Made Completely Animal-Free"
Californian animal-free cheese producer New Culture revealed an impressive milestone last month, significantly upscaling its precision fermentation platform,…
Californian animal-free cheese producer New Culture revealed an impressive milestone last month, significantly upscaling its precision fermentation platform, managing to successfully produce enough animal-free casein in a single run to make enough vegan mozzarella for 25,000 pizzas.
Since our last interview back in 2019, the startup has received backing from Kraft Heinz, ADM, and biotech giant CJ CheilJedang, for its innovative platform. It was time to catch up with CEO and co-founder Matt Gibson to hear more about New Culture's string of success.
What is New Culture's mission or long-term goal? 
New Culture's mission and long-term goal is to lead the global change to an animal-free dairy future. We're revolutionizing how cheese is made with our animal-free dairy products that stretch, melt, and taste like the real deal. We combine traditional cheese-making and innovative food science to make cheese that's kinder to animals, the planet, and human health. With our groundbreaking science, any cheese is possible and can be made completely animal-free. We will provide delicious, animal-free dairy for everyone, regardless of their dietary preferences, background, or beliefs, starting with our animal-free mozzarella. 
Why is casein so essential to the development of your animal-free cheese? What key properties does it give the final product?
Animal milk contains a magical ingredient that's responsible for all the things we love about cheese: casein protein. The shred and melt, stretch and crumble? All thanks to casein. The same goes for the sharpness, the ooze, and the funk. But this magical ingredient had historically only been found in animal milk, leaving animal-free cheeses also free from those essential properties that casein provides. That's why plant-based cheeses have left so much to be desired, because without casein they can't offer the texture, taste, or functionality that consumers expect. 
"New Culture's mission and long-term goal is to lead the global change to an animal-free dairy future"
At New Culture, we've cracked the code on how to make casein without animal milk or any animal inputs. We make casein protein using precision fermentation, unlocking the secret to making delicious, planet-friendly and animal-free cheese. 
What sets New Culture casein apart, how is it produced?
Since our company was founded 4+ years ago, we have been exclusively focused on casein protein. Casein is the functional, cheesemaking protein in animal milk – it's what makes cheese cheese.
So we knew that in order to have as large an impact as possible on the world of dairy and to make delicious, sustainable, ethical, animal-free cheese, we needed to crack the casein code. While other companies were working on whey protein — which can be used for ice cream and cream cheese but not more complex cheeses — we were building our headstart with casein. 
"We have hit target after target, milestone after milestone"
Our team of world-class scientists has made several intentional decisions as they've developed our production process, generating industry-leading technical metrics, a scalable approach to casein fermentation and recovery, and a standard process to turn our animal-free casein into mozzarella that tastes like the real deal. 
What have been your key developments since we last spoke?
Our entire team has been hard at work pushing us forward toward launch, getting ready to cross over and become a revenue-generating company. We have hit target after target, milestone after milestone, thanks to the New Culture team's determination and focus on our goals.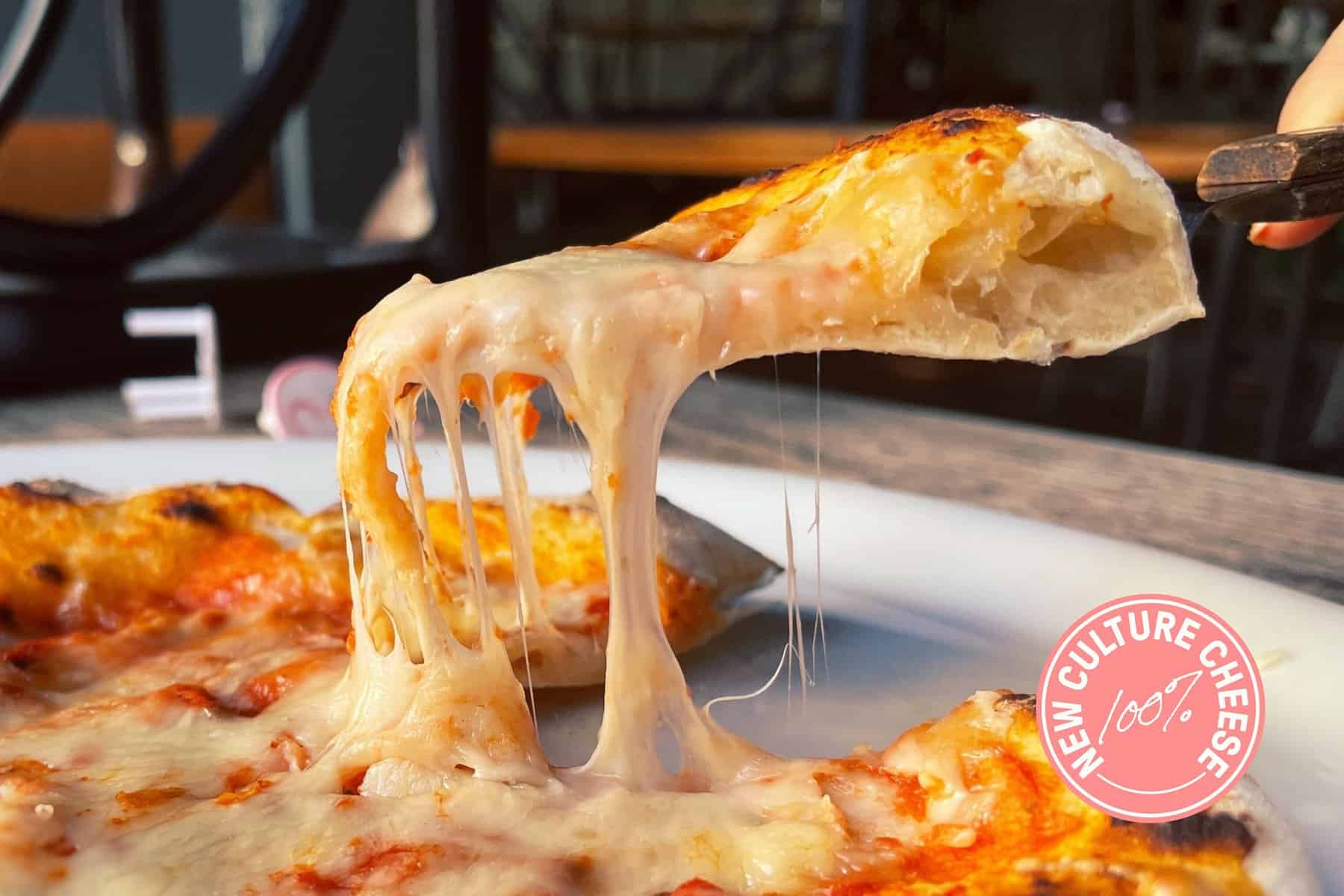 Over the last few quarters we've announced our launch partnership with Nancy Silverton and debuted our animal-free mozzarella at her Pizzeria Mozza; we've scaled up our casein fermentation process to manufacturing scale (25,000 pizzas' worth of cheese per run); we've made product improvements based on feedback from leading chefs; we've made advances with our IP and technical discoveries; we've reduced our product costs by 80%; announced a strategic partnership with ADM and a strategic investment from CJ CheilJedang; and have hired top-notch talent, all against an extremely challenging macroeconomic backdrop. It's been an exciting and busy stretch for the team and we can't wait for what's ahead. 
Could you go into more detail on the scale you have recently achieved?
We recently announced a major milestone for our fermentation process: we successfully scaled up to manufacturing volumes, far larger than our previous development volumes, which enables the production of 25,000 pizzas' worth of cheese per run. Not only is ours the world's first-ever animal-free casein, using precision fermentation it's also the first to be produced at this large of a scale. 
This new large scale of production reduces our product costs by 80 percent, keeping us on pace to reach cost targets after having already exceeded our core technical goals for 2023. We've also made considerable progress in expanding production capacity, and project that within three years New Culture mozzarella will cost the same as the conventional version, with annual, animal-free casein volumes that equate to more than 14 million pizzas' worth of cheese.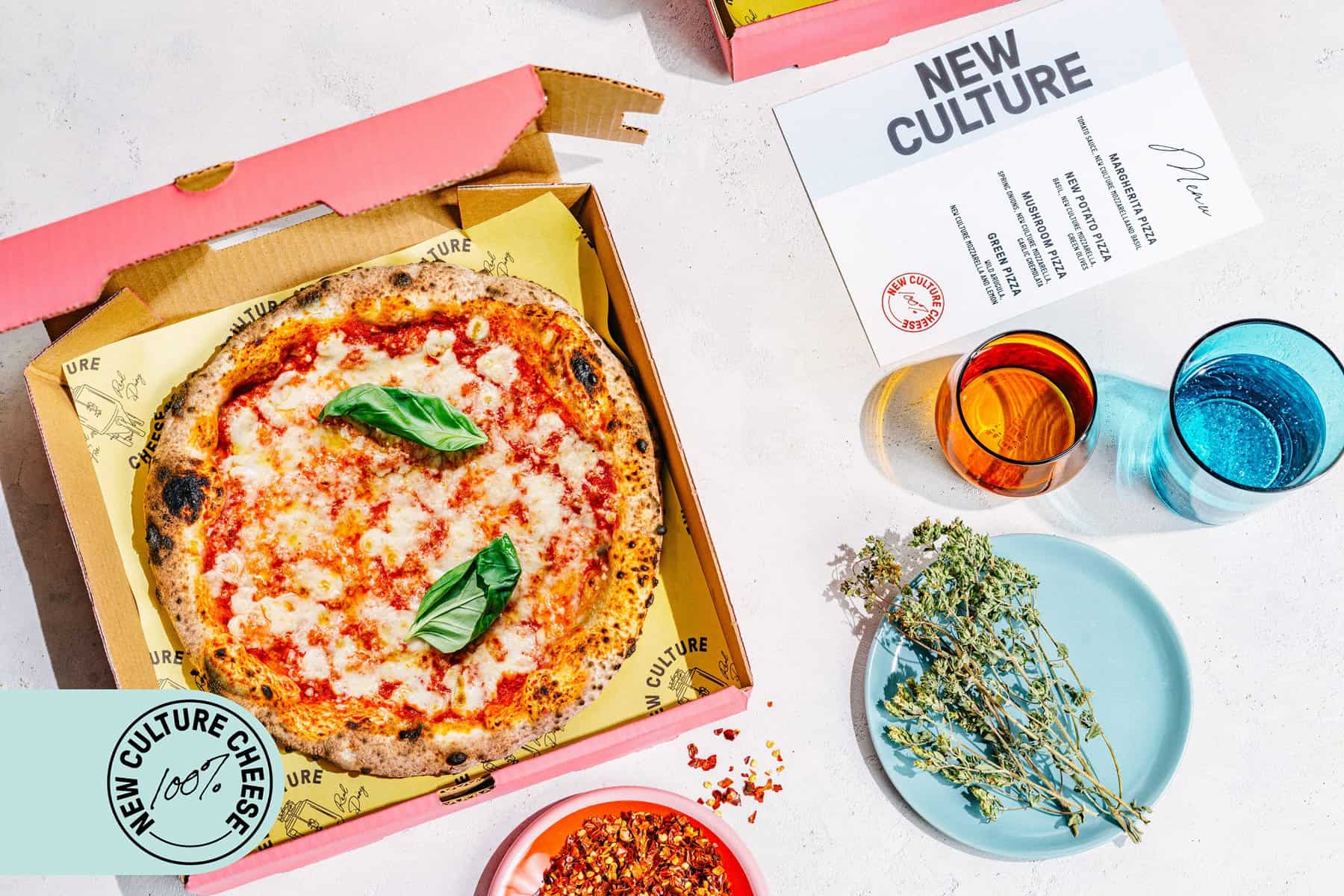 What's next for the company? How do you believe New Culture will impact the dairy market?
With our ability to produce animal-free casein at scale, the world becomes our oyster. Any cheese is possible.
To start, we are laser-focused on launching mozzarella, which we'll first be selling through the food service channel in pizzerias. We're thrilled to be partnering with the one and only Nancy Silverton, renowned baker, pizza chef, and restaurateur, to launch our cheese in her Pizzeria Mozza in Los Angeles next year. Pizzeria Mozza is the first restaurant in the world that will be serving our cheese. New Culture is the first animal-free cheese that has met Nancy's exceptionally high standard and will be the first animal-free cheese to be served on any of her menus. 
"…the world becomes our oyster. Any cheese is possible."
While mozzarella for food service is our primary channel to start, over time we will develop a full portfolio of other cheese products, launch in retail/grocery, and sell our animal-free casein to dairy manufacturers as a B2B ingredient supplier. Guided by our mission of leading the global change to an animal-free dairy future, the path forward will be marked by impact and opportunity, transformation and delicious dairy. 
We know that taste, price,e and convenience are critical for winning over mainstream dairy consumers, and over time as we scale our production and expand to new markets and SKUs we'll deliver on all three.
"…the path forward will be marked by impact and opportunity, transformation and delicious dairy."
New Culture will offer a suite of products that will fundamentally transform how consumers think about dairy and bring a step change reduction in the environmental impact of dairy.
How was the recent product debut with Nancy Silverton? Why did you decide to form a launch partnership with Nancy and Pizzeria Mozza?
Nancy Silverton is one of the leading bakers, pizza chefs, and restaurateurs in America. Her pizzas are renowned for their light, airy, chewy crust that has a thin, crisp outside – making them among the most distinguishable pies in the country. When we thought about how we would launch our animal-free mozzarella into the world, Nancy was at the very top of our list of chefs we wanted to work with. Her focus on ingredients and sustainability is the cornerstone of her restaurants and at the heart of our mission as a company as well. She has such a high bar, especially for cheese (Mozza is named after mozzarella and she even has a Mozzarella Bar!) that we knew if we could secure her seal of approval, we could win over any pizza lover. 
Given our shared values and visions around sustainability, the partnership is off to a fantastic start and we couldn't be more grateful to Nancy and her team for their feedback and enthusiasm as we get closer to launch. This shared enthusiasm was on display at our launch event at Pizzeria Mozza. We heard overwhelmingly positive feedback from leaders in the Los Angeles culinary community at our debut event – pizza chefs, restaurateurs, journalists, distributors, and more. It was a milestone evening for New Culture to celebrate our team's world-changing accomplishments and upcoming menu service in 2024. 
How do you assess the appetite for vegan / animal-free cheese in North America as well as the acceptance of novel foods from processes such as PF?
Consumers want an uncomplicated choice and we know they don't want to compromise. They want something that tastes great at the right price at the places where they're used to making food purchases. And in the case of animal-free products, they want options that also have benefits for the environment or their dietary preferences or beliefs. If we look at animal-free milks, they have ~13% share of the US milk market, whereas animal-free cheese is less than 1% of the US cheese market. Using milk as a comparable product, that'd be an almost $5bn animal-free cheese market, with what we believe still has plenty more upside given pent-up demand for animal-free cheese, the quality of our product, and other factors.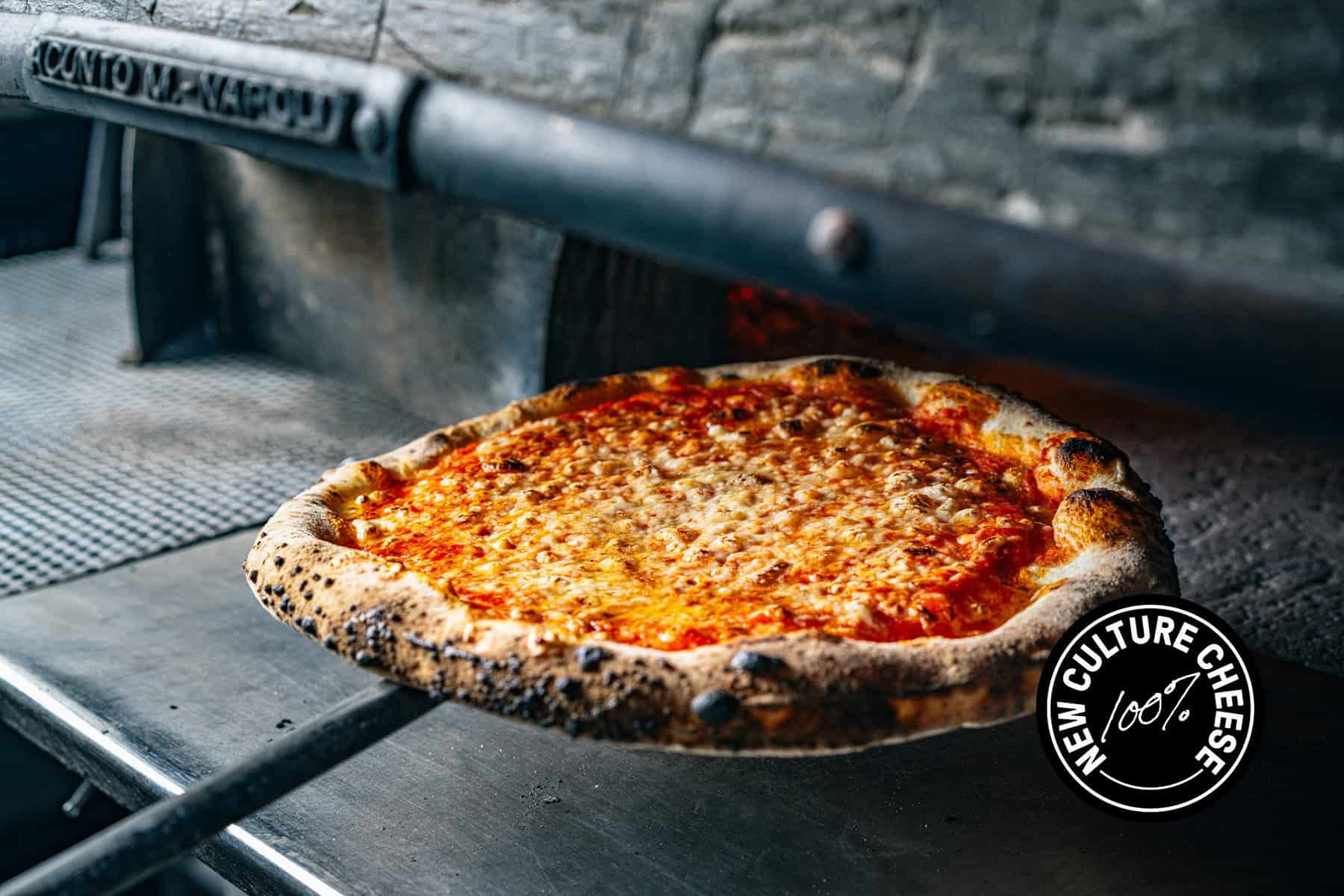 When it comes to purchases of foods made with ingredients from precision fermentation, we have several examples that demonstrate broad consumer acceptance. First and foremost, cheese! The vast majority of cheese sold globally (some estimates say 90%) is already made with an ingredient from precision fermentation. Animal-free rennet has been part of the cheesemaking process for decades, removing the need to scrape enzymes from the stomachs of young ruminants. 
Precision fermentation is also used to produce vitamins and amino acids and insulin for diabetics along with, of course, the heme in Impossible Foods' burgers. Given the number of successful products already on the market using precision fermentation, we simply don't believe consumer acceptance is a barrier. We will be judged the way any other new food product is judged. Does it taste good, and am I willing to pay for it at the price it's being sold?
plant-based
impossible foods
new culture
dairy products
ice cream
cheese
milk
cream
burgers
protein
fermentation
investment
strategic investment
strategic partnership
industry
startup