Production of Meat Alternatives in Germany Increased 72.7% in Just 3 Years
The Federal Statistical Office of Germany reveals today that, in 2022, companies in Germany produced 6.5% more meat alternatives compared to the previous…
The Federal Statistical Office of Germany reveals today that, in 2022, companies in Germany produced 6.5% more meat alternatives compared to the previous year, and production increased by an impressive 72.7% compared to 2019.
The document states that 104,300 tons of alternative meat products (including tofu products and alt seafood) were produced in 2022, compared with about 97,900 tons in the previous year. The value of these products increased by 17.3% year-on-year in 2022 to 537.4 million euros (2021: 458.2 million euros).
Germany leads the way in meat reduction
As vegconomist revealed last month, German per capita meat consumption last year fell to its lowest point since calculations began in 1989, meanwhile Germany represented the highest plant-based food sales value in Europe last year according to data compiled by Nielsen and published by GFI Europe.
Furthermore, a brand new GFI report released today on the state of sustainable proteins in Germany, the first comprehensive review of the commercial, scientific, and political landscape on this topic, finds there are at least 90 companies working on the development of alternative products based on plants, cultivation, and fermentation in the country, including many startups that are pursuing promising and unique approaches. In fermentation, Germany has the third most startups after the U.S. and Israel.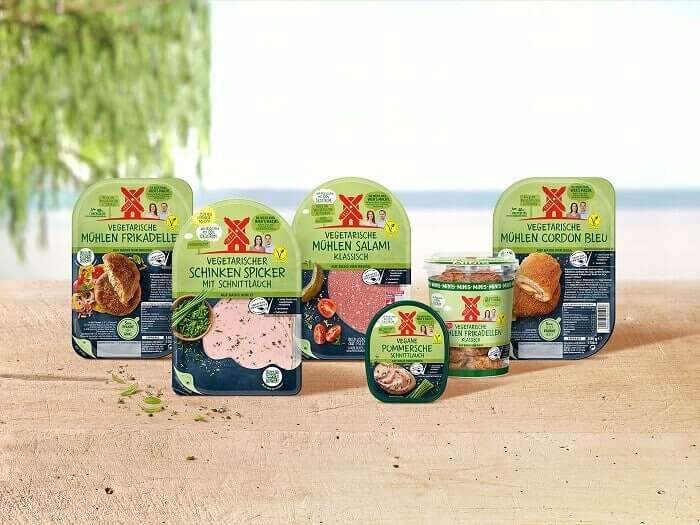 Highest growth in EU
The report states that, with sales of €1.9 billion in 2022, the German market for alternative products to meat, fish, and dairy is not only by far the largest plant-based market in Europe, but also the market with the highest growth in Europe (11%).
Additionally, according to GFI analysis, around 200 researchers in Germany have already published on alternative products based on plants, cultivation, and fermentation. This makes Germany, along with the UK and the Netherlands, one of the countries in Europe where the most research and publications have been made on this topic.
alternative meat
meat
fish
seafood
plant-based
alternative
fermentation
alt
startups