Op Ed: Rob Reames of Planted on Navigating the UK Plant-Based Market
Rob Reames is VP of Commercial at Planted, the number one meat alternative brand in Switzerland and Europe's leading foodtech scale-up, known for its…
Rob Reames is VP of Commercial at Planted, the number one meat alternative brand in Switzerland and Europe's leading foodtech scale-up, known for its clean-label plant-based meat. In this piece, Rob explains that brands that invest in the long game with a focus on quality, authenticity, and innovation, are poised to redefine our food landscape.
Rob's experience includes some of the biggest global brands and he is no stranger to establishing new categories in the mainstream having led Alpro's commercial team across Europe at Board level. Other brand experience includes PepsiCo, Reckitt, and Danone. Rob strongly believes in purpose-driven businesses like Planted and is deeply passionate about accelerating the growth and adoption of meat alternatives as part of healthy, plant-based, and flexitarian diets.
Navigating UK Plant-Based: Trends, Challenges, and the Path Forward
By Rob Reames
It's been impossible to ignore the chatter surrounding the apparent decline of plant-based products in the UK market. Weekly reports paint a picture of plant-based being a fading 'niche market', with prominent plant-based companies purportedly losing significant value.
From studies about plant-based being a 'niche market' to the slowing adoption by consumers, not to mention listed plant-based companies losing half their value and reporting declining sales of 30%, these narratives would have us believe that the movement towards plant-based diets is losing steam, but this is far from the full story.
Despite the backdrop of mixed signals, certain truths remain evident: the brands that excel in delivering on taste, price, and sustainability continue to gain traction. The plant-based tale is still unfolding, and it's the brands that invest in the long game – focusing on quality, authenticity, and innovation – that are poised to redefine our food landscape.
Innovation, authenticity, and the drive to deliver
In the crowded market of plant-based meats, innovation has always been the currency of distinction. The brands that remain resilient are those that continually redefine their offerings, bringing more than just alternatives but also improvements to the table. It's about outperforming traditional meats in taste, sustainability, and overall appeal.
Planted, for example, has anchored its strategy in authenticity. By focusing on a minimal list of natural ingredients and avoiding additives, they are setting the bar for purity in plant-based offerings. Such moves ensure that consumers realise the spectrum of quality in meat alternatives. The industry also witnesses groundbreaking innovation that reshapes our perception of plant-based foods.
Juicy Marbles' introduction of plant-based ribs with edible bones is a testament to this pioneering spirit. Moreover, Planted's endeavor to incorporate global flavours, as seen with its hoisin duck, attests to the importance of cultural alignment in product development.
Striking a balance between scalability and flexibility
For plant-based brands, scalability without sacrificing agility is the holy grail.
With an ever-changing political and economic landscape, the ability to adapt while maintaining a competitive edge in pricing and supply chain transparency becomes critical. The entrance of global conglomerates into the plant-based arena, either through partnerships, acquisitions, or new product launches, further highlights the sector's potential and the need for agility.
Planted's decision to invest in its own factory in Switzerland is a strategic masterstroke. It allows the company to maintain control over quality, supply chain nuances, and, most importantly, the agility to pivot to shifting consumer demands.
On the other hand, industry stalwarts like Quorn have leveraged their long-standing presence to achieve economies of scale. Their ability to offer products at a competitive price, especially in the frozen category, is unparalleled. Yet, even in this mature market, brands like Squeaky Bean are finding success by identifying and capitalising on niche segments, as seen with its dominance in plant-based charcuterie.
Economic realities and changing consumer behaviour
The broader cultural and economic contexts in the UK significantly influence the trajectory of the plant-based movement.
Traditional diets in the UK, rooted in "meat and two veg", have been long-standing. Yet, the shift towards plant-based options is evident. You only need to look at Veganuary 2023, which attracted 2.3 million visits to its website and garnered 894 million features on TikTok, indicating that consumer interest in flexible and plant-based eating is still very much on the up.
Although challenges abound, notably from the current cost-of-living crisis and its ripple effects on food prices, the plant-based sector is showing resilience. Whether it's Planted's launch into Tesco or La Vie's plant-based ham; supermarkets, in their quest for differentiation and customer loyalty, are introducing new brands and product lines to cater to the demand for non-animal-based foods.
Recent collaborations between chefs, nutritionists, and plant-based brands, aimed at offering delicious and nutritionally balanced plant-based meals further signify the depth of this market's potential.
In this evolving landscape, the brands that are positioned to succeed will be those that can seamlessly integrate taste, health benefits, and affordability. Recognising that significant shifts in eating habits are a gradual process, given the cultural significance of food, is crucial.
Nonetheless, the signs of change are everywhere.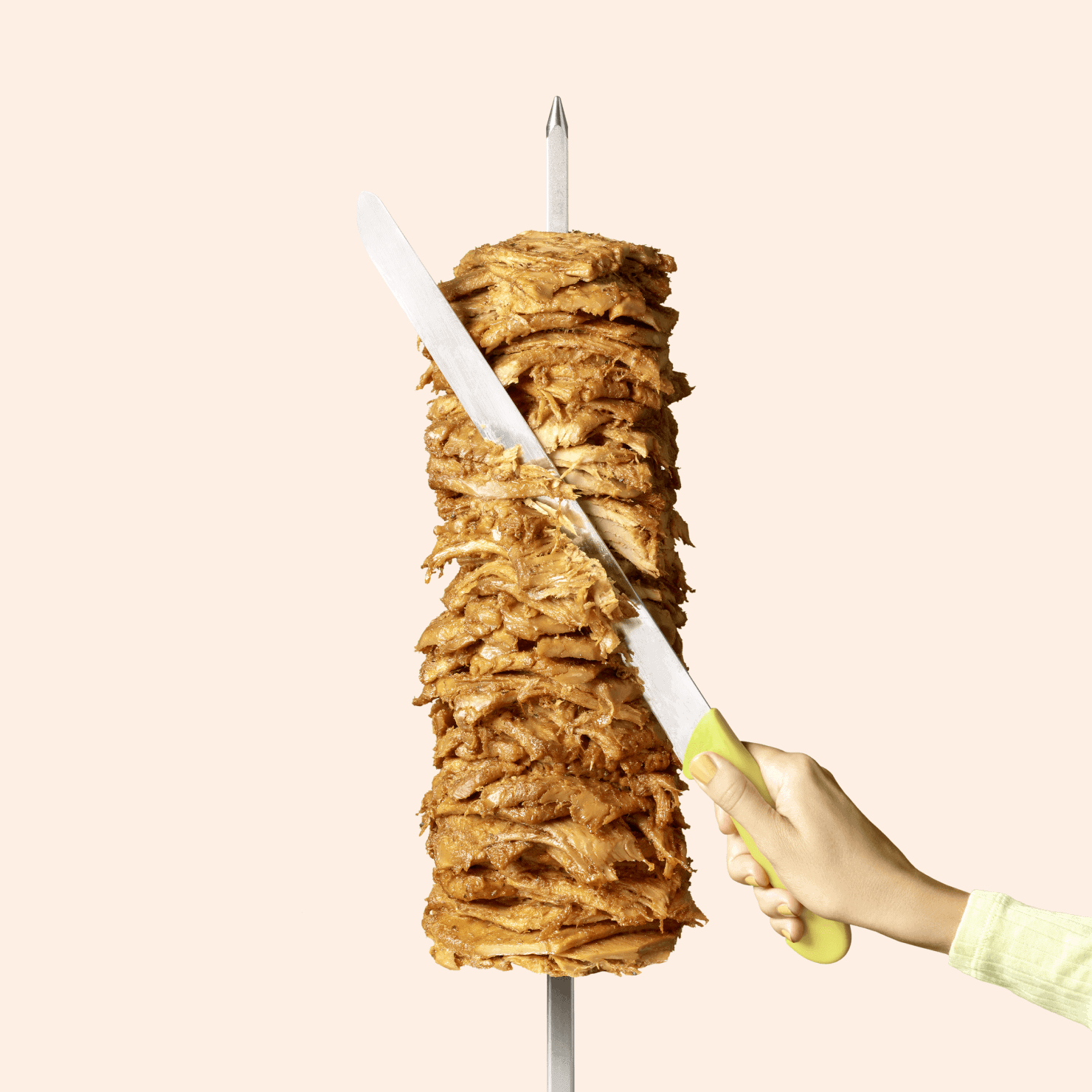 Future-proofing in the plant-based sector
Brands aiming to leave a lasting mark in the UK's plant-based category need to envision a long-term game plan.
The emphasis should be on building a sustainable brand that resonates with evolving consumer needs. A pertinent example is THIS's strategic launch of its Roast Chicken for the festive season. The brand's ability to identify and capitalise on new opportunities underscores the importance of adaptability and foresight.
The narrative surrounding the UK's plant-based industry is multifaceted. While some reports suggest a growing list of challenges, many success stories underscore the sector's vitality and potential.
In this vibrant and dynamic market, brands equipped with a clear vision, unwavering commitment to quality, and a pulse on consumer preferences will pave the way for a future where plant-based is more than just an option—it's the preferred choice.
meat alternative
meat
chicken
plant-based
alternative
industry