Nature's Fynd Expands Nationwide Presence at Whole Foods with Dairy-Free Cream Cheese
Nature's Fynd is extending its reach by introducing its Dairy-Free Original Cream Cheese at select Whole Foods Market locations nationwide. This expansion…
Nature's Fynd is extending its reach by introducing its Dairy-Free Original Cream Cheese at select Whole Foods Market locations nationwide. This expansion follows the brand's successful regional launch of Meatless Breakfast Patties earlier this year and underscores Nature's Fynd's commitment to providing sustainable and delicious options for consumers.
"Fungi-based foods, like those made with Fy, represent an innovative new category that we are excited about"
The Dairy-Free Cream Cheese, crafted with Fy, a nutritional fungi protein derived from Yellowstone National Park, is now available in Whole Foods stores from the Pacific Northwest to the Rocky Mountains and all the way to the East Coast. This addition to the Nature's Fynd product line is lactose-free, nut-free, soy-free, and certified Kosher (DE) and contains no artificial flavors or preservatives. 

Thomas Jonas, CEO and co-founder of Nature's Fynd, expressed his excitement for the expansion, stating, "Our Dairy-Free Cream Cheese is an excellent choice for consumers looking for delicious vegan products. Whether they're eager to explore new fungi-based foods or in need of dairy, soy, or nut-free options, our delectable cream cheese is now readily available at select Whole Foods Market stores across the country, frequented by our community."
Fy Protein
Nature's Fynd's growth process for Fy Protein is efficient and sustainable, requiring significantly fewer resources than traditional agriculture. Nicole West, Whole Foods Market Category Merchant, shared her enthusiasm for the company's fungi-based products, saying, "Fungi-based foods, like those made with Fy, represent an innovative new category that we are excited about. After successfully launching Nature's Fynd Meatless Breakfast Patties, we are now expanding our offerings to include their Dairy-Free Cream Cheese in stores across the nation."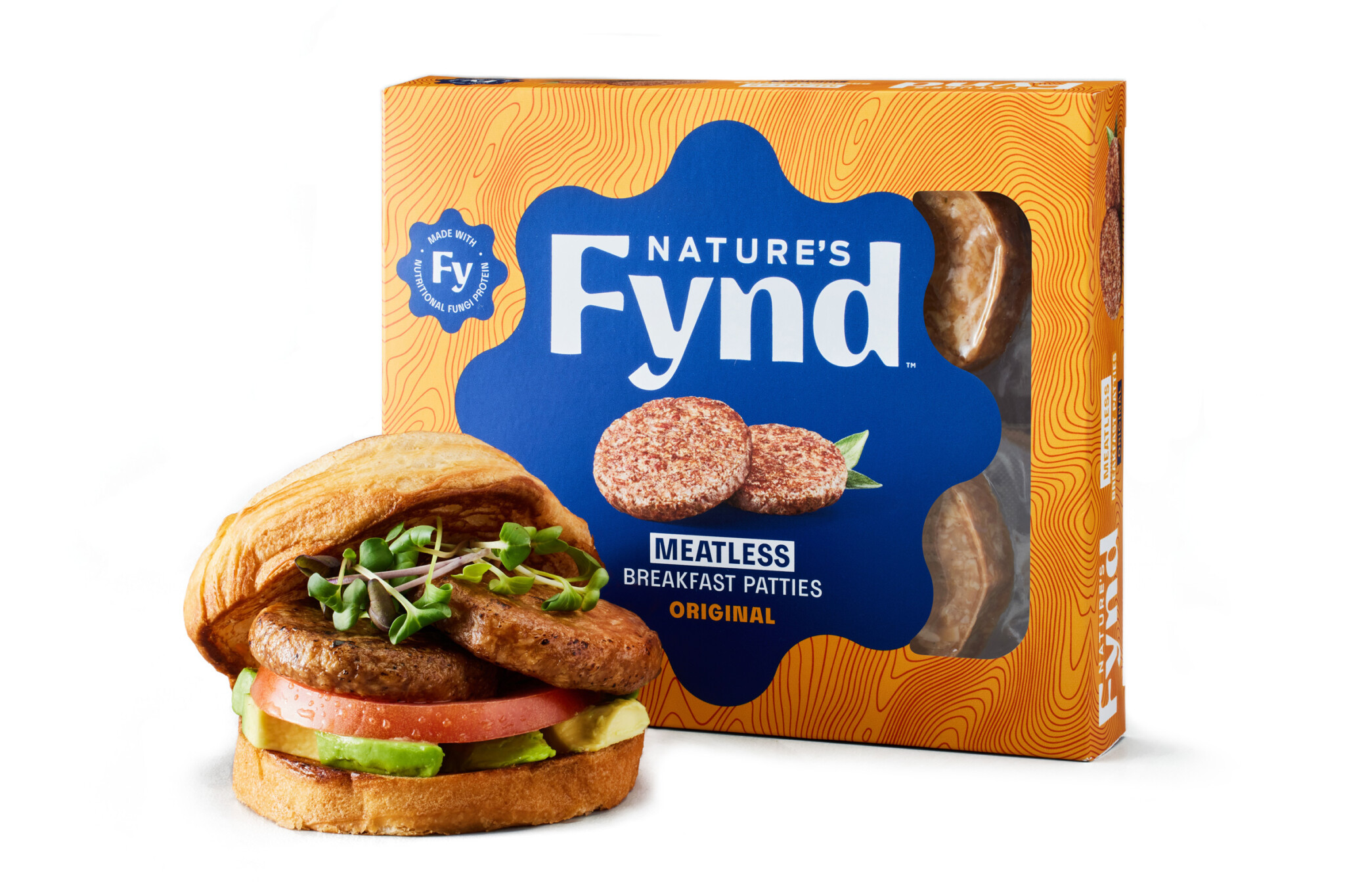 Nature's Fynd initially introduced its Meatless Breakfast Patties regionally in May 2022 and achieved national distribution earlier this year. This new national distribution of the dairy-free cream cheese marks another significant milestone for Nature's Fynd as they continue to promote the versatility of Fy and encourage consumers to incorporate fungi-based foods into their daily lives.
The company continues to offer consumers accessible and planet-friendly food options. As Jonas puts it, "Having access to gentler-on-the-planet foods at stores where people already shop makes it easier for consumers to make choices that benefit us all."
cheese
cream
soy
protein
dairy-free