UPSIDE Foods Announces its First Commerical Cultivated Meat Plant in Illinois
UPSIDE Foods, has officially chosen Glenview, Illinois, just outside of Chicago, as the location for its first large-scale commercial production facility. …
UPSIDE Foods, has officially chosen Glenview, Illinois, just outside of Chicago, as the location for its first large-scale commercial production facility. 
This 187,000-square-foot plant, named "Rubicon," will serve as a hub for the production of cultivated chicken products, marking UPSIDE's first commercial-scale production. Moreover, the company has ambitious plans to diversify its product offerings by expanding into other meat varieties and whole-textured formats in the future.
Several factors drove the decision to establish its facility in this area. Firstly, Glenview's strategic location offers significant logistical advantages, with major transportation crossroads facilitating efficient production, distribution, and sale of cultivated meat products. 
UPSIDE's expansion into the Midwest follows the acquisition of Wisconsin-based cultivated lobster startup Cultured Decadence and signifies a substantial investment in the local community. The company plans to inject more than $130 million into the region, a move that will generate over 75 job opportunities across various functions, including warehousing, logistics, bioprocessing, food production, and other commercial roles. 

Scaling production
The Rubicon facility is designed to operate at a massive scale, with the initial capacity to produce millions of pounds of cultivated meat products annually. With the potential for expansion to 30 million pounds, this facility marks a significant stride towards UPSIDE's vision of a more humane, sustainable, and resilient food system.
JB Pritzker, governor of Illinois, expressed his enthusiasm for the development, highlighting, "Here in Illinois, we are a hub for tech and innovation, thanks to our talented workforce and prime location in the heart of the Midwest. This new facility is a significant investment in our communities — creating new good-paying jobs while advancing our ambitious clean energy goals to create a more sustainable future."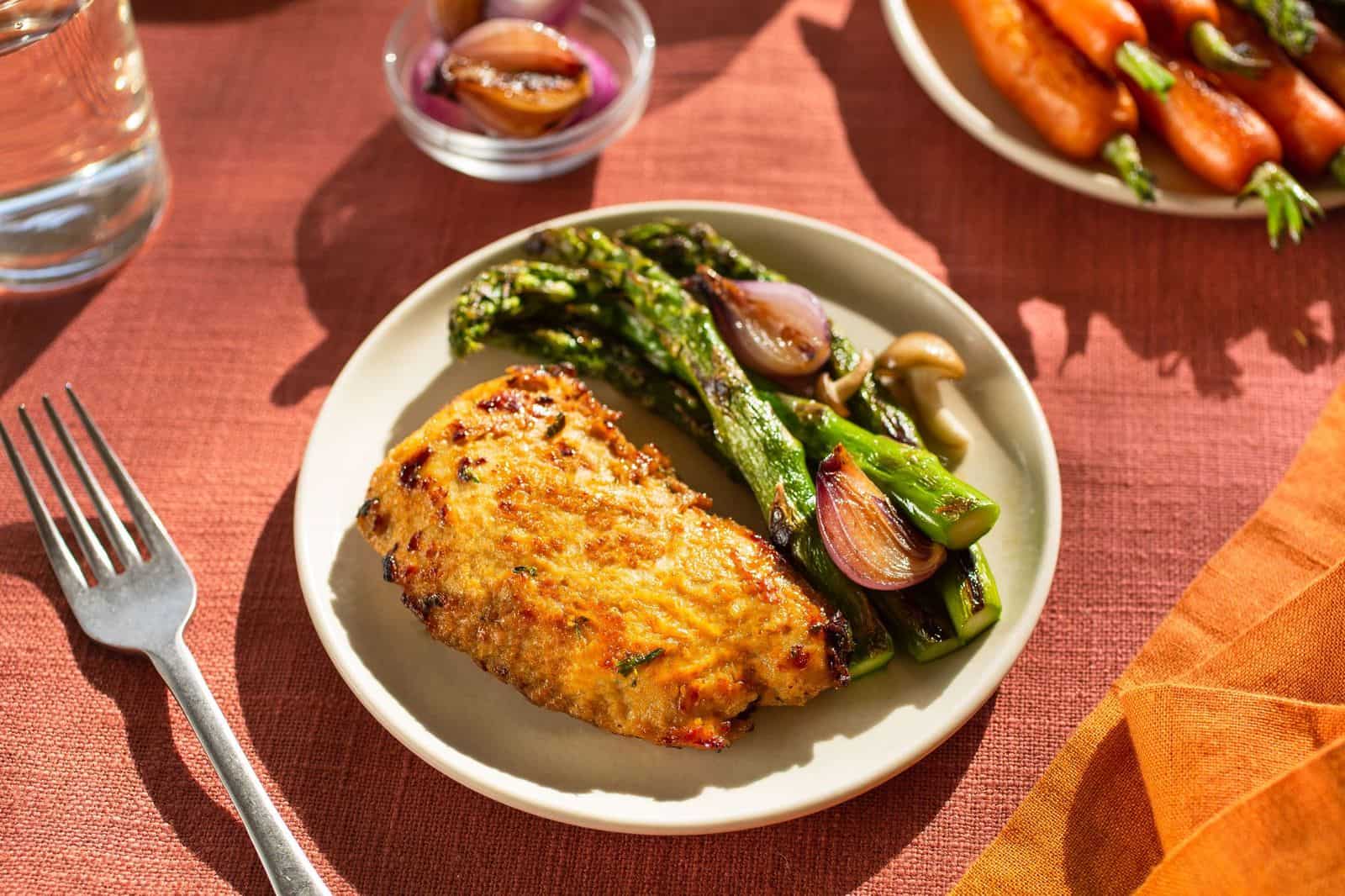 This milestone comes on the heels of several significant achievements for UPSIDE Foods, including receiving regulatory approval to sell cultivated meat in the US, the first US consumer sale of cultivated meat, a Series C funding round raising $400 million, and the broadening of its product portfolio to encompass ground cultivated meat products.
Dr. Uma Valeti, CEO and founder of UPSIDE Foods, comments, "Establishing our plant in this region allows us to tap into a remarkable talent pool, a thriving innovation ecosystem, and a notable history of meat production. We are grateful for the collaboration and partnership that we have built at the state, county, and local levels in our site selection process."
meat
chicken
cultured